Entry Rules
Qualifications for entrants
1) All photography lovers are welcome.
2) Employees of event organizer, co-organizer and sponsor cannot join the contest, nor can the consultants and judges of this event.
How to submit
1) Submission Time:September 19 to November 30, 2014.
2) Method:
a. Submit in person: Works can be received at service counters at any Shin Kong Mitsukoshi Department Store in Taiwan.
b. Submit by post: Please send your work to 7F, No.19, Song Gao Road, Xinyi District, Taipei city, 110, Taiwan (R.O.C) (110台北市信義區松高路19號7F). The receiver should be "2015 Shin Kong Mitsukoshi International Photo-taking Contest Reception Staff" (2015新光三越國際攝影大賽徵件小組). The postmark date will be deemed as submission date.
Work specification
1) Photos can be taken by digital camera or traditional camera.
2) Theme: Free set. It is determined by each entrant.
3) Each entrant should decide a topic and submit a portfolio comprising 5 prints based on the chosen topic.
4) All submitted works should be color photos or black and white photos enlarged to 8×10 inch size (or print to A4 photographic paper).
5) Please wrap your work carefully (the package material is unlimited, and the size of the package should not exceed 30×42 cm). The event organizer is not account for any damage to the work caused by oversize packaging or flaws in wrapping process.
6) The official contest document should contain both your work and the contest entry form. Please make sure that the form is filled in properly. Please feel free to make copies of the form. The form should be pasted up securely on the back of each work. If the submitted work is lost or the author cannot be identified due to the unclear information on the form, the event organizer will not be responsible for it.
7) Digital photo winners have to provide digital file of either jpg with 2481×3507 pixels or above, JPG or TIFF file. Ideally, the file need contain 8 million pixels or above.
8) Winners should provide the original film or digital file of the winning work to Shin Kong Mitsukoshi.
9) All entrants have to ensure the availability of films or digital files of their work when winning the contest.
10) The submitted work should be less than 3 years old and has never been published nor won any awards, except awards that are validated as noncompetitive by the event organizer. If winners are found and proved to violate this rule, their award will be cancelled, and the prize received (including gift certificates, presents, certificate of award, etc.) will have to be returned immediately.
11) Each participant does not restrict amount of registration portfolio. But if the same entrant submits more than one portfolio, event organizer has the right to chose one and eliminates the other.
Judging
1) The submitted work will be judged based on its quality (40%), creativity (30%)and composition (30%).
2) Entrants should respect the judging outcome and cannot challenge it.
3) Please do not call or send email to inquire judging process. Winners will be advised of the outcome on or before December 31, 2014.
Provision of Intellectual Property Rights
1) The submitted work has to be taken by the entrant himself or herself. Entrants should participate in this contest by authentic identity, not by false name. Entrants should own the intellectual property of the submitted work. Entrants who fail to comply with contest rules will be disqualified.
2) Entrants have the obligation to ensure that the submitted works are not subject to infringement of trade mark, patent, intellectual property or other legal rights of the their party. Should any winner infringes the legal rights of the third party, he or she would agree to have the award cancelled, returning the prize received, and to take full responsibility. The infringement will have no connection with Shin Kong Mitsukoshi and other co-organizers.
3) Winners should sign and submit agreement to transfer the intellectual property rights to Shin Kong Mitsukoshi within 14 days after receiving award notification. Winners who fail to submit the agreement will be deemed forfeit. Event organizer will therefore select another winner to fill the vacant position.
Provision of agreement
1) By submitting photos, the entrant accepts all contest rules.
2) Entrants who do not comply with the contest rules are deemed forfeit.
3) Event organizer is not responsible for any damages to the photo caused before arrival.
Note
1) All submitted works will not be returned, including the ones with wrong specification. We appreciate your understanding.
2) Winners please bring your citizen ID and personal chop to the designated location to receive your prize. If you are a foreigner, please bring your passport and ARC card.
3) According to Taiwanese tax law, winners have to pay tax before receiving the prize if the total value of the prize exceeds NTD20,000. The tax amount is 10% of the total value of winning prize. Foreigners have to pay 20% of the total value no matter it exceeds NTD20,000 or not.
4) If you have any questions, please call 0800-008-808 during the office hours (10:00-12:00, 14:00-18:00, Monday-Friday)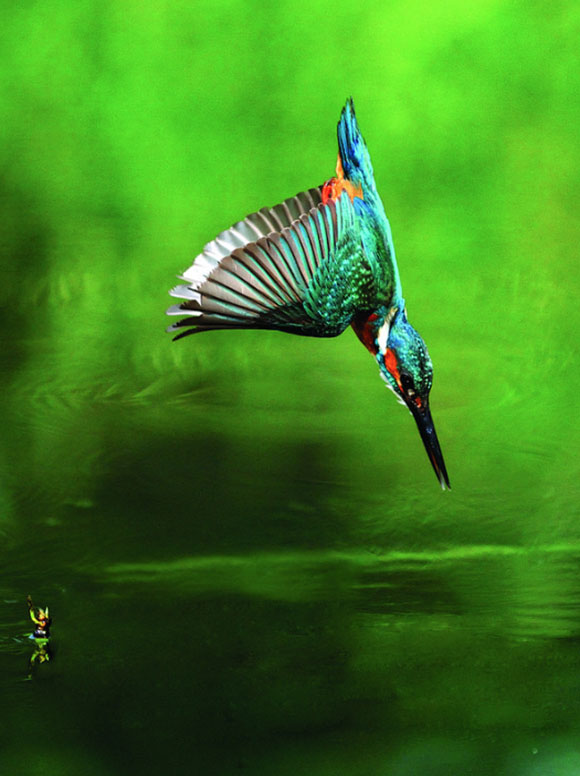 2009年/入選/陳啟迪/捕魚高手 > 點選看完整攝影系列作品